OH MY GOODNESS My eyes were opened this morning and it was not pretty!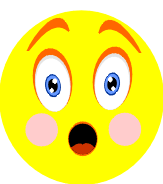 We have been getting a lot of questions about floor cleaners and if we had any cheap/homemade/all natural recipes to share. I will admit I am a Swiffer wet jet fan, I love the pads that I just throw away and no need to clean up after cleaning. I know I know expensive but I am still trying to use up my refills. Awhile ago I saw on pinterest how to refill a wet jet bottle. I got pretty excited about this because I could save money by using my own soap and just purchase the pads.
Well this morning I cleaned my floors with my Swiffer wet jet and used the last of my all purpose Swiffer solution. So it was time to try to refill.
The solution I made
Floor Cleaner
1 cup of vinegar
2 tablespoons of Castile soap
2 liters of warm water
Now to refill your Swiffer wet jet solution bottle.
Run the white cap under hot water until it loosens up enough for you to twist off (about 30 secs).
Pour new solution in the bottle.
Return cap.
Yes, it is that easy.
Ok now onto the eyes opening part...
I wash my kitchen floor every week and every week I go through one Swiffer pad and it is dirty but not black dirty. See image below, pad on top is from washing my floor with the Swiffer solution this morning.
After refilling my bottle I thought I would try it out on the floor and see if it got any more dirt. Now the bottom three Swiffer pads are the pads I went through while cleaning my floor this morning for a SECOND time with my new solution. YUCK, I had no clue my floors were not coming clean and were still that dirty after cleaning them. They did not look dirty at all (so I thought). EYE'S opened!! So, I think my new solution for cleaning floors works. :) I will break down the cost and give it to you later I was just so excited and grossed out about this and had to share it right away!
*********** Price Break Down**************
The most expensive item is the Dr. Bronner Liquid Castile Soap (Cheapest place I found it is
HERE
)
So that is a total of $.50 for 2 liters (2 refills)
2 Pack Swiffer wet jet solution $9.42
That is a savings of $8.92!!!
Happy Cleaning!
Jeanne